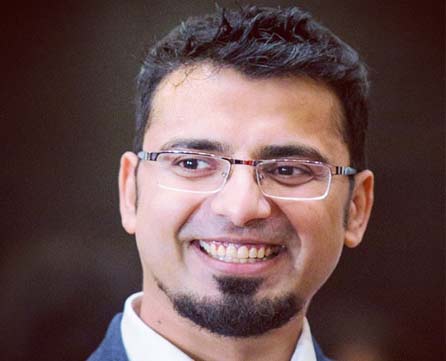 Agrawal Harsh / Professional Blogger & Affiliate
Harsh has been involved in the Blogging & affiliate marketing space for more than a decade. He is popularly known as the blog scientist for his award-winning Blog ShoutMeLoud.com. 
As a professional blogger, Harsh has the opportunity to work directly with numerous brands like Google, SEMRUSH, Bluehost since 2008. He has been a star affiliate generating millions in revenue for numerous online companies. He also consults brands with their affiliate program strategies & helped numerous Indian startup with growth hacking. His superpower is his passion for blogging & interest in understanding customer psychology.  
Harsh will be speaking on "Building A Million Dollar Blog: The Untold Story" 
Harsh will share the exact strategies that he follows to build an authority blog which earned close to a million dollar in a year and now this brand is in talks for the acquisition. HIs talk will be full of tools, tricks, affiliate & content strategies,  and unpublished nuggets. .